The race to first in the USL Championship's Eastern Conference has essentially come down to what happens on Saturday and potentially on Sunday for the top two teams, Pittsburgh Riverhounds SC (65 points) and Nashville SC (64 points).
However, a few results on Wednesday made things more interesting in the race for the final playoff spots, who will be potential playoff opponents for the Hounds, and what might be at stake on Sunday when the Hounds finally take the field on Sunday.
The Hounds opponent on Sunday, Birmingham Legion FC, who are battling to clinch a playoff spot, won its match against NY Red Bulls II on Wednesday night, moving them up in the standings to 9th place. The Legion won 2-1, at BBVA Field thanks to goals from Brian Wright and Prosper Kasim.  What was maybe most impressive for the Legion was that they pulled out the win playing most of the second half down a man. The loss for the struggling Baby Bulls keeps them in fifth place, and on the outside of an elusive top-four playoff spot with one game remaining. The Red Bulls II are now tied with idle Louisville City FC. With one game remaining, the battle for 4th place will come down to how Tampa Bay (58 points), Louisville and NY Red Bulls (both 57 points) fare in their respective matches on Saturday.
The Indy Eleven closed out its 2019 regular season slate with a 2-1 win over Swope Park Rangers at Lucas Oil Stadium thanks to a brace from the Championship's all-time leading goalscorer Dane Kelly. The win guarantees Indy (now with 63 points) at least one home game in the Championship Playoffs and assures them of a third place finish.
Elsewhere, the Charleston Battery produced a solid performance in a 2-0 win at home over Memphis 901 FC, both eliminating the visitors from playoff contention and lifting the Battery over the playoff line with one regular season game remaining. A first half goal from captain Taylor Mueller off a Zeiko Lewis corner was added to by Lewis just after the hour mark, when he finished off a move by twisting through two defenders a poking a shot home from close range to seal the result.
Few things to keep in mind that you may or may not have figured out from reading the report above and a few other observations:
If Nashville beats Atlanta United 2 on Saturday, the Hounds must win at Birmingham on Sunday to clinch first. A Nashville draw, and Pittsburgh draw or win will give Pittsburgh first overall.  If Nashville loses, Pittsburgh will clinch first overall too.
Regardless of what happens this weekend, Pittsburgh, as a one or two seed, will play the winner of one of the play-in games on Saturday, October 26, at 7 p.m. at Highmark Stadium.

What we do know is that North Carolina (53 points) and Ottawa (52 points) will host those play-in games against the two teams that finish in 9th and 10th places respectively on Wednesday, October 23.
The battle for those two road 'play-in' spots will be decided this weekend as Birmingham (9th with 43 points) plays Pittsburgh on Sunday, while Charleston (10th with 43 points) takes on Bethlehem Steel FC and St. Louis (11th with 42 points) faces North Carolina FC on Saturday.
Depending on what happens on Saturday, there's a chance that Birmingham may have already clinched a playoff spot before facing Pittsburgh. With an impending match on Wednesday, it could conceivably be an option for Birmingham to rest some key players on Sunday.
In addition, it will be very interesting to see how North Carolina and Ottawa approach their final regular season matches (played simultaneously on Saturday night at 7 p.m.) since both have already secured home matches in play-in games to be played next Wednesday. They both may opt to rest some players in advance of the playoff rather than put emphasis on finishing in seventh or eighth place.

Looking further ahead, if the Hounds were to qualify for the USL Cup Final out of the Eastern Conference, they would travel if they were to play number one seed Phoenix Rising FC. I realize that we are getting way ahead of ourselves here, but, if Phoenix were to be upset by a Western Conference contender, and Pittsburgh make it to the final, the USL Cup Final would be played in Pittsburgh on Sunday, November 17, at 7:30 p.m. Of course, we'd have a long way to go — but it's nice to put that out there, right?
Sure, many soccer purists would all love to see a scenario where all teams in the same league, or maybe in this case, USL's Eastern Conference, play on the final weekend on the same day and time, like the final round of group stage rounds in tournament(s) and as certain domestic leagues do (like the English Premier League). However, that being said, there are many mitigating factors involved with the USL — that range from costs, logistics, facilities, field availability, different time zones/geography, travel, scheduling and other things that currently make that a pretty ambitious proposition. For now, we'll have to put that in the same wish-bin alongside Promotion/Relegation.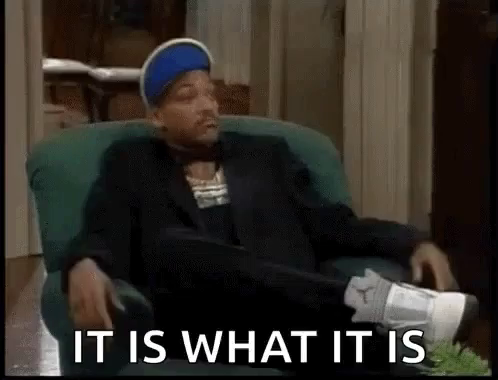 When all else fails, despite all the fun and excitement that is derived from scoreboard watching and figuring out if teams should rest players or not, the most important thing in professional sports and what all players and coaches will be aiming to do this weekend in USL will be …
Thank you Herm Edwards!
USL EASTERN CONFERENCE PLAYOFF RACE 
REMAINING MATCHES OF NOTE 
Saturday, October 19
St. Louis FC at North Carolina FC (7 p.m.)
Ottawa Fury at Charlotte (7 p.m.)
NY Red Bulls II at Loudoun United (7 p.m.)
Bethlehem Steel FC at Charleston (7:30 p.m.)
Atlanta United 2 at Nashville SC (8 p.m.)
Sunday, October 20
Pittsburgh Riverhounds SC at Birmingham Legion FC (5 p.m.)
Subscribe to PGH Soccer Now