USL Championship Eastern Conference
 Charleston Battery 3, Pittsburgh Riverhounds SC 0
Match Stats: USL Championship Match Center
Match Summary
The Pittsburgh Riverhounds SC surrendered an early goal, then never recovered, as the Charleston Battery charged forward with three first half goals to cruise to a 3-0 victory at Patriots Point Stadium in Charleston on Saturday night.  
Auggie Williams had the opening strike in the 2nd minute, after a Pittsburgh giveaway, then Andrew Booth and Romario Piggot added to the home side's goal scoring flurry in the first half.  
The Hounds (7-4-3, 25 points) had one off target shot in the first half, and finished with 12 total shots with just one one frame.  
First half
Things were bad from the start for the Hounds, as Kenardo Forbes was forced into a turnover into his own half in the second minute. The ball went straight to the feet of Williams, and Charleston's leading scorer had time to turn, shoot and score from 20 yards away. It was the quickest goal allowed by the Hounds since giving up an opening-minute goal on June 6, 2021 to Austin's Collin Fernandez.
The Hounds didn't threaten the Battery goal apart from a Dane Kelly counter-attacking shot that went over the bar, and in the 38th minute, the lead was doubled when Booth headed in a corner kick at the near post.
Things got worse in first-half stoppage time, as a low pass slipped under the legs of defender Arturo Ordóñez and allowed Piggott to get behind the defense to make the lead 3-0.
Second half
Coach Bob Lilley made wholesale changes at the break, introducing Angelo Kelly, William Eyang and Albert Dikwa — making his 100th USL Championship appearance — and the trio succeeded in bringing more energy, though not more attacking efficiency.
Angelo Kelly picked out Forbes with a good pass to the left wing, and the Hounds' captain beat his defender in the box, only to have his shot kicked away by Battery goalkeeper Hugo Fauroux in the 60th minute.
The Hounds continued to press forward for a goal, and Ordóñez came closest twice from corner kicks — once heading the ball down and watching it bounce over the bar, and shortly after hitting the crossbar.
In the end, the Hounds could not find the net and suffered their most lopsided defeat since the 2021 season opener, a 3-0 loss at Tampa Bay.
Look for a more detail recap to follow later in the evening.  
Match Day Updates 
Look for starting lineups, in game updates and post game coverage here on this Match Day Blog.  
---
FINAL – CHARLESTON 3, PITTSBURGH 0
Embarassing loss for the Hounds tonight in Charleston.  The Battery were charged up and the Hounds couldn't match their intensity, then didn't show any desire to fight back either.  
88′ — Only late in the second half, have the Hounds shown some urgency, setting up a number of corner kicks.  But each time, shots and attempts have come up short. 
78′ — Toby Sims does his best to run down a ball played to right endline, then delivers one-time cross over to middle of box. Danny Griffin comes charging in but skies his shot over the bar. 
74′ — SUBS 
IN – Mark Ybarra & Toby Sims 
OUT – Russell Cicerone & Kenardo Forbes
68′ — Despite some positive energy from subs, the Hounds still have only registered three total shots and one on frame in this match. 68′ 3-0 Charleston still in command
62′ — Save from Jahmali Waite!
Auggie Williams  left footed shot from the left side of the box is saved.
60′ – Forbes turns his defender in the box to get a shot away from the left side, but Fauroux makes the kick save in the Charleston goal.
46′ — SUBS for Riverhounds
Wholesale changes for Hounds at start of 2nd half…
IN Albert Dikwa William Eyang Angelo Kelly
OUT Luis Argudo Dani Rovira Dane Kelly 46′ 3-0 Battery
45+++ — GOAL — CHARLESTON 3, PITTSBURGH 0 
Romario Piggot with the goal.
It's really a salt in wound goal for Hounds… Thru ball right between center back Arturo Ordonez's legs goes right to Piggot's foot, and it's a clinical finish. Everything going Charleston's way.
This time @Andrew_Booth_ sets up @romariopiggott and Romario delivers a clinical chip finish! 🇵🇦#CHSvPIT | #CB93 @LovePassionDD pic.twitter.com/i7LkQW9Chi

— Charleston Battery (@Chas_Battery) June 12, 2022
39′ — GOAL — CHARLESTON 2, PITTSBURGH 0
Andrew Booth with the redirected header at near post.
36′ — YELLOW CARD — Pittsburgh's Jelani Peters with the late challenge. 
32′ — YELLOW CARD — Hounds' Danny Griffin goes in the book. 
30′ — Through 30 minutes, Hounds still traling Charleston, 1-0. Unable to really create opportunities. They look lethargic. No shots on frame and being outpossessed. Coincidence or not, but key playmaker, Alex Dixon, not in starting XI or the 18 tonight. 
15′ – Nice work by Cicerone to set up free kick from left edge.  
Forbes with Curling service just squeezes between the Hounds players and Fauroux, the Charleston goalkeeper, but no one gets a touch.
.@augiwilliams makes it look easy 🥱#CHSvPIT | @Chas_Battery pic.twitter.com/xHIOh0xbA3

— USL Championship (@USLChampionship) June 11, 2022
2′ — GOAL – CHARLESTON 1, PITTSBURGH 0 
Augie Williams with room to shoot from the top of the box and buries it! 
Ball poked away from Forbes in possession, and it falls right to Augustine Williams who has room to turn & shoot.
Starting Lineups 
Hounds
| | | |
| --- | --- | --- |
| 26 | Waite | GK |
| 27 | Peters | DF |
| 15 | Ordoñez | DF |
| 3 | Wiedt | DF |
| 4 | Rovira | MF |
| 2 | Dossantos | MF |
| 12 | Griffin | MF |
| 11 | Forbes (C) | MF |
| 29 | Kelly | FW |
| 21 | Argudo | FW |
| 10 | Cicerone | FW |
Battery 
30
Fauroux
GK
4
St. Martin
DF
13
Sheldon (C)
DF
5
Archer
DF
23
Kilwien
DF
15
Schmidt
MF
24
Cichero
MF
7
Booth
MF
10
Piggott
MF
18
Holcomb
MF
9
Williams 

2‎'‎

FW
Pre Match Blotter
Match notes of interest: 
The Battery will be trying to get its first win over the Hounds since 2018 after the Hounds secured two wins and drew with the Battery twice back in 2021.
To add to the intrigue around this matchup, there are some familiar faces between the two rosters.

Preston Kilwien of the Battery was a member of the Hounds last season, and today will be the first time he faces his former team. On the flip side,
Hounds midfielder Angelo Kelly returns to Charleston, where he played the last four seasons.
Dane Kelly remains the top scorer for the Battery in the "modern" USL era (2011-present) with 42 goals from 2011-15.

The Hounds will battle for their third win on the road this season while they look to snap their three-game winless run (one loss, two draws). As for the Battery, they have not claimed a win since defeating Tulsa, 1-0, in their first match this season, which was the first match under new head coach Conor Casey.
Hounds hold a 9-13-15 all-time record against the Battery; the Hounds have faced only the Richmond Kickers, Harrisburg City Islanders/Penn FC and Rochester Rhinos more often in their history.
Couple of Hounds in line for milestones tonight…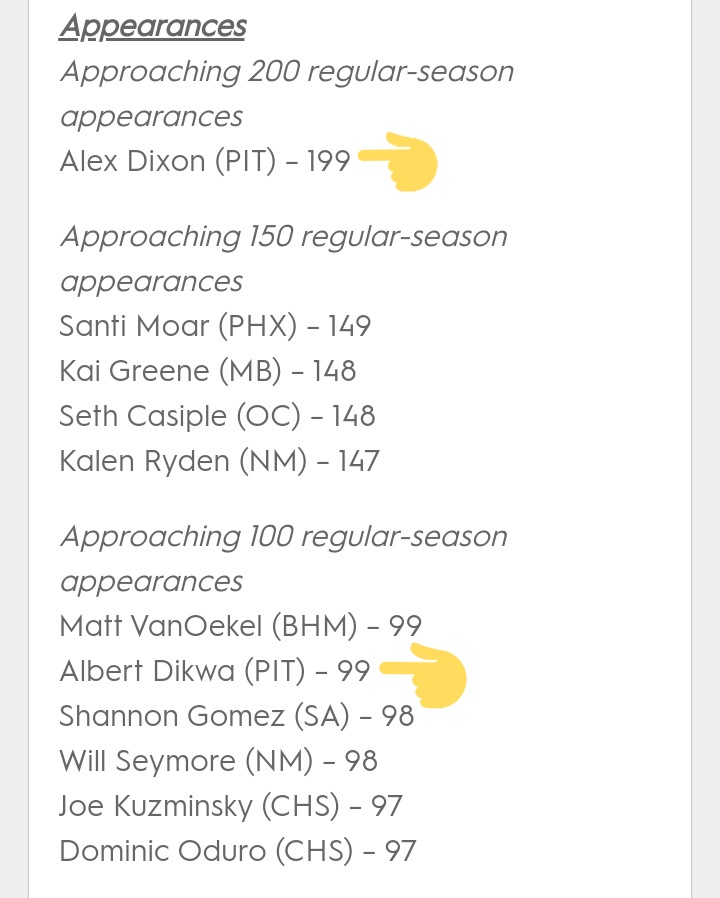 GAMEDAY!
The beloved are in the Palmetto State for the first leg of the 2022 Old Guard Shield with the Battery.

Charleston is bad and the Hounds need to make them feel bad.

We're watch partying it up at @BulldogPGH. 7pm kickoff. Get there.#UNLEASH pic.twitter.com/jPpvJnPMEO

— Steel Army (@SteelArmy) June 11, 2022
⚫️ ⓜⓐⓣⓒⓗⓓⓐⓨ 🟡

It's #Pride Night at Patriots Point as we face @RiverhoundsSC today!

🎟️ https://t.co/JSrvlOjfGO
📺 ESPN+ #CHSvPIT | #CB93 #UpTheBattery pic.twitter.com/RPSaCpOefw

— Charleston Battery (@Chas_Battery) June 11, 2022
PSN's Riverhounds SC Coverage 
Hounds Notebook: Lacking a strong finishing kick
Riverhounds MF Danny Griffin
Subscribe to PGH Soccer Now