From RMU Athletics Department report
Robert Morris women's soccer team began its season by completing an opening weekend sweep of opponents with a 1-0 shutout of Hampton, in Lexington, VA on Friday afternoon.
With the win, the Colonials begin the season with a 2-0 record, having defeated VMI less than 24 hours earlier.
It was graduate student forward Lidia Nduka who hit the game's lone goal late in the first half, her second of the season.  Grad student Brenna Murphy started for the second straight match, earning her second shutout.
MOMENTS THAT MATTERED
The Colonials got off to a similar start as they did yesterday, creating chances early on. Three minutes into the match, Carson Bogan got the team's first shot on goal. Throughout the first 14 minutes, RMU sprayed five shots towards goal, with four being on target.
 
Both teams through the middle of the first half shared chances, earning corner kicks. In the 28th minute and the 35th minute, RMU made four substitutions getting fresh legs out on the pitch. Squad rotation was a key during the week in playing back-to-back games, as head coach Chris Shaw started 10 different players from yesterday's match at VMI.  
 
Finally, in the 42nd minute of the game, Lidia Nduka was awarded a penalty kick. She placed the shot perfectly in the bottom right corner to take a 1-0 lead. In the first two games of the season, the Colonials have gotten a penalty kick opportunity, scoring on both chances from the 12-yard dot. Graduate Kaoru Hayashi scored yesterday against VMI from the penalty spot.
 
In the second half, play became more physical and both backlines for each team played a higher line as offsides was called in both directions on a few occasions. In the 72nd minute, Elizabeth Kelly of Hampton was given a yellow card.
 
Throughout the second half, the Colonials posted six more shots on goal and two corner kicks, but their best chances came in the final three minutes of the match. From the 88th to 90th minute of the game, RMU received five corner kick opportunities. The Colonials failed to score off those five-corner kick's but they kept the ball in the offensive zone to finish the game, stopping Hampton from getting any more scoring chances in their own zone. In the end, RMU came away victorious, winning 1-0.
𝐀𝐧𝐨𝐭𝐡𝐞𝐫 𝐖 𝐚𝐧𝐝 𝐚𝐧𝐨𝐭𝐡𝐞𝐫 𝐬𝐡𝐮𝐭𝐨𝐮𝐭‼️😎

2-0 to start the season! #BobbyMo | 🔵⚽️🔴 | #RMUnite #HLWSOC pic.twitter.com/EYwD1ZS2Zf

— RMU Women's Soccer (@RMUWSoccer) August 18, 2023
---
RMU Starting XI vs Hampton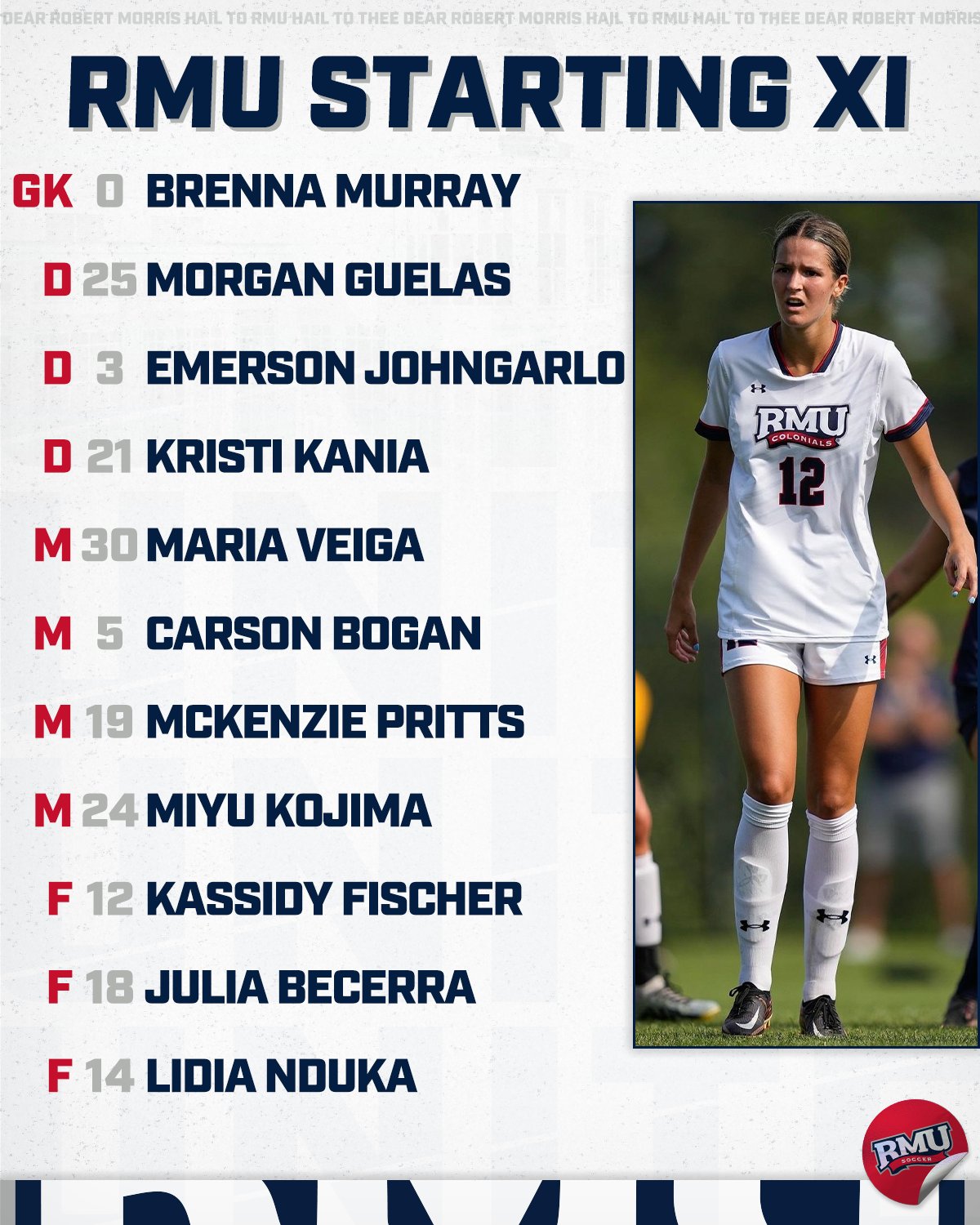 Riverhounds MF Kenardo Forbes
Subscribe to PGH Soccer Now