The Riverhounds came up short of coming away with a win on Wednesday at Indy Eleven, conceding a late equalizer that ended a wild match at 2-2 at Lucas Oil Stadium.
RELATED: Hounds concede early and late goals in wild 2-2 draw at Indy
Being on extended vacation the past few weeks has limited out post-game analysis posts. After getting together with our Mark Goodman last night, we are happy to share that we have colluded to ensure that going forward one of us will be providing regular post-game player grades and analysis pieces.
Without further ado, here are a few of my takeaways from Wednesday's contest below.
NO TOMMY V, NO KEVIN KERR, NO DAN LYND, NO KENARDO FORBES IN STARTING IX
The Hounds depth was put to the test last night, and for a consecutive, 90 minute stretch of play, they did pretty well.
The problem was the first four minutes, and the last 60 seconds of the match.
"It wasn't the result we wanted for sure," Hounds coach Bob Lilley said in the aftermath on Thursday "We have to execute down the stretch!"
What we saw from the Hounds was essentially a 3-4-2-1 formation.
We already knew that Dan Lynd, Kevin Kerr were out because of injuries, and Thomas Vancaeyezeele was sitting due to his yellow card suspension. Initially, the biggest surprise was the absence of Kenardo Forbes from the starting unit. Knowing he would need the veteran midfielder on Saturday against Cincinnati, Lilley was carefully conserving Forbes. Sure enough, he would get Forbes on the field in the second half.
While there's some talk among Hounds fans about the concern about lack of scoring options outside of Neco Brett, they actually scored a legitimate set piece goal, as Joe Greenspan finally converted on one of his header chances in the box for his first goal as a Hound.
As the game turned into a back-and-forth affair, Lilley moved the speedy Christiano François to the top of the attack, shifting over Brett to the outside. François was able to capitalize on a chance. Lilley had to be pleased with the effort from the Haitian attacker, who took advantage of a misplayed ball by Indy keeper Owain Fon Williams.  
INDOOR SOCCER IS WILD
I thought we left behind the wild and wacky version of the sport when the Pittsburgh Spirit, and the Pittsburgh Stingers last played at the Civic Arena?
Or when USL teams once played at high school stadiums?
Wednesday night's match in Indianapolis played out in a venue that has seen some crazy moments in its time (I'm sure many of you will remember Jerome Bettis' fumble and Ben Rothlisberger's tackle in the AFC Divisional Playoff — or Super Bowl XLVI heroics of the New York Football Giants knocking off the New England Patriots).
All the shine and pomp and circumstance of domes since the "Eighth Wonder of the World" majesty of the Astrodome has long worn off.
New York Yankees manager Billy Martin once said about Hubert H. Humphery Metrodome aloud how anyone "could name someone like Hubert Humphrey after such a dump."
While Lucas Oil Stadium if a far cry from high school stadiums, and it's not a dump, something just didn't seem right about watching this distorted looking field.
But watching a USL regular season game played between the blue painted Colts end zones and the white helmet in the middle of an (American) football field was very hard on the eyes. The field lines weren't even in sync with the football field. One goal was on the football goal line, while the other was behind the end zone.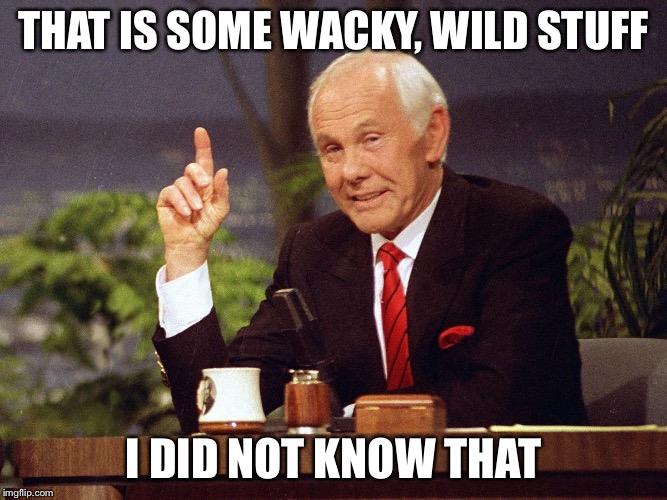 Three of the four goals came on gaffes by the keepers.
And what would a raucous affair be without some officiating controversy?
The Hounds Ray Lee took down Indy defender Carlyle Mitchell. It was not a call that Hounds coaches and Lee were happy with — as he was sent off, leaving Pittsburgh playing a man down.
Then in the dying minutes, even after Indy scored in the 94th minute in which four minutes of extra time were granted, they almost found the game winner, but Kirk was there to make a save that bounced out past the end line.
The referee blew the whistle as the game entered the 97th minute.
It was the right call. Ultimately, having gone almost three minutes past the allotted time, and even granting a corner kick, the official had felt that the game had played out long enough.
Indy's coaching staff, players and fans didn't really agree.
Just finishing writing up my reaction to #INDvPGH. I compare someone to Neymar, I ask for more from USL in regards to PRO Refs, and I talk about playing Brad Ring more… @da_safety_guy will have the match recap for Indy Eleven fans soon.

STAY TUNED pic.twitter.com/ETt6FQTTLe

— Brian C⚽️⚽️K (@SoccerwithBrian) August 30, 2018
WHAT HAPPENS WITH GOALKEEPERS? 
Hounds goalkeeper Mike Kirk had a night to forget.
He completely miscalculated the first ball played outside the box in the fourth minute, leading to a rather easy goal for Jack McInerney to open the scoring in the fourth minute. The game tying goal was a tougher play, and he needed to react quicker. Both times he was out of position after not coming up with the ball.
Still, despite those mistakes, Kirk also showed why he's on this team, making a few brilliant saves.
The question now is, what does Lilley do on Saturday with his starting goalkeeper?
Does he give Kirk another chance to redeem himself.
Or against FC Cincinnati, who can put loads of pressure from the width and from deep along the endlines — does he make the switch to the current back-up, and midseason signing Nathan Ingham?
It's not as if Ingham is completely inexperienced. He played eight games in NASL a season ago for Edmonton. He's 6'2″ and could be the better option against Cincy.
That will be for Lilley and his goalkeepers coach, Hunter Gilstrap to decide.
HOUNDS REACTION, TIME TO FOCUS ON FC CINCY
The result leaves the Hounds in a tie for second place with Louisville City FC, and 11 points behind FC Cincinnati, who they will see on Saturday.
Briefly chatting with Hounds coach Bob Lilley today in the aftermath, he's already turning the page and glad for a quick turnaround.
"Glad we have Cincy right away," Lilley said. "Our focus is looking forward."
Hounds defender Hugh Roberts caught up with Soc Takes after the match.
While there may be a lot of cause for concern among Hounds fans with three straight draws, and losing leads, this result may be something that motivates them as they will now play the best team in the league.
Having lost only one road game this year, Lilley should still have plenty of options to choose from on Saturday.
Vancaeyezeele will be back. There's no doubt Forbes starts this time around. Tobi Adewole came in late so he'll be fresh for Saturday.
The Hounds lose Ray Lee, but they have Andy Lubahn as a suitable replacement at left back. The only problem with that is Lubahn played the majority of the minutes against Indy.
Romeo Parkes didn't play on Wednesday, and neither did Kay Banjo or Dennis Chin — so it's possible that one of them could start in place of Brett.
PGHvCIN COVERAGE ON PGH SOCCER NOW! 
We will have full team coverage.
I will be heading out to Cincinnati on Saturday. Prior to that, Mark Goodman will provide an updated scouting report of FC Cincinnati, and we'll have a very special post reliving a monumental moment in the Riverhounds history thanks to our history guru, Patrick McCarthy.
In addition to my on-site coverage and photography from J.J. Krysinsky, Mark will be back on Sunday to provide tactical game analysis and player grades.
Subscribe to PGH Soccer Now