Pittsburgh City United FC will be making its debut in the United Premier Soccer League soon, with a roster that promises to includes players from far and wide.
Pittsburgh Soccer Now has learned of its first group of player signings will include Chidi Bright Ike, Dante Nicholas, Jean Geffrard and Judler Delva.
Ike is a veteran center back with professional experience playing in the first division leagues in his home country of Nigeria, in addition to experiences in Angola, Macaub and in the second division in Egypt.
First announced signing for @pittcityunited …

Chidi Bright Ike@UPSLsoccer pic.twitter.com/4kOm7YigEp

— John Krysinsky (@JohnKrysinsky) July 20, 2021
Last week I shared the 1st announced player signing for @pittcityunited (Chidi Bright Ike)

Here are 3 more additions to the roster…

Two young players from Haiti who represented their country in 2019 in U17 World Cup & @LaRocheSoccer alum & USVI international@UPSLsoccer pic.twitter.com/u2mexHabHN

— John Krysinsky (@JohnKrysinsky) July 26, 2021
---
Ike Chidi Bright 
---
Jean Geffrard 
---
Judler Delva 
---
Dante Nicholas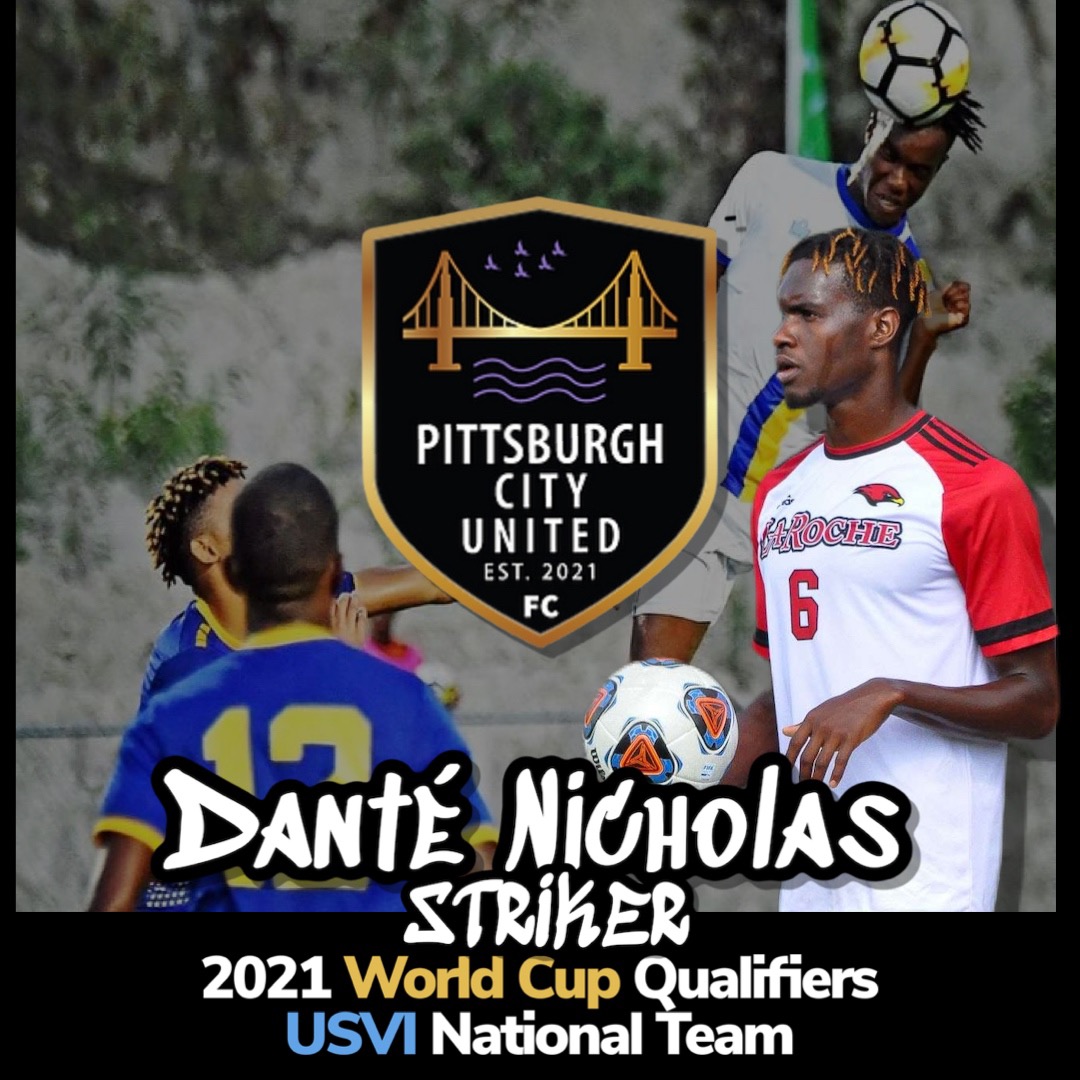 Nicholas a native of U.S. Virgin Islands (Christiansted, on St. Criox) who has featured as a striker for USVI's National Team, has been in Pittsburgh since 2016, as he played collegiately at La Roche University.
Showing his versatility playing numerous positions for the Redhawks, Nicholas made 56 appearances, scoring seven goals and notching four assists.
Sounding Off on Soccer: Riverhounds Road Woes
Subscribe to PGH Soccer Now