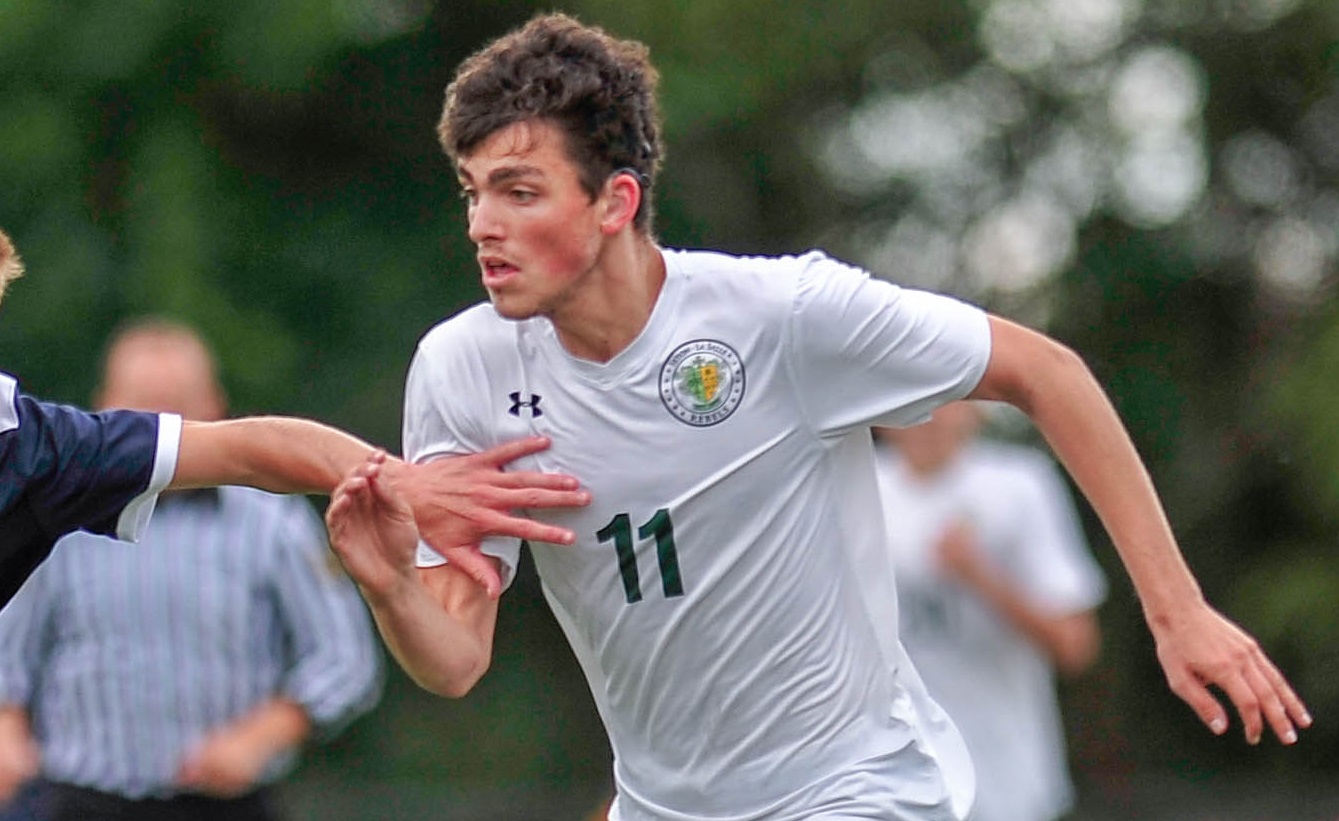 On Thursday, USA Deaf Soccer Association named its squad for the upcoming year of competition, which will include the Deaflympics in Brazil in May 2022.
Among the players selected to represent Team USA will be Pittsburgh native and former Seton LaSalle High School standout Tyler Stack.
Proud to be part of this special squad and looking forward to working with them soon🤟🏻 @UMUMensSoccer @SLSRebelSoccer @ArsenalFCofPgh @JohnKrysinsky @pghsoccernow https://t.co/IpgCkfCUdc

— Tyler Stack (@Stack4Tyler) October 14, 2021
Stack, who we featured here on Pittsburgh Soccer Now in September 2019, when he was a senior in high school, is very excited about this opportunity.
Deaf and determined, Seton LaSalle's Stack thrives on and off field
Stack's initial involvement came when was invited to take part in Deaf Team USA camp last July.
While he has little previous experience with using American Sign Language (ASL), Stack, who is profoundly deaf and wears a Cochlear Implant, has integrated and been part of mainstream schools and sports since he was in his later elementary school years (he attended Pittsburgh's DePaul School for Hearing and Speech until his was 13).
For Stack, it was a unique opportunity to be part of a soccer team where everyone was deaf.
"The experience was definitely surreal," Stack said. "Being able to meet, know and, play with other people who have similar hearing issues as I have, during the camp was a new experience as we're not allowed to wear any forms of hearing assistance and use only body language or sign language."
Stack, who is currently a sophomore at the University of Mt. Union (Alliance, OH), is an outside back on the squad which is making a push for an Conference playoff spot this Fall.
He also added that he'll likely be playing at Center Back or Outside Back with Deaf Team USA.
Stack and his teammates will be getting together prior to the Deaflympics in Caxias do Sul, Brazil, espected to be held from May 1-15 2022.
"I'll be looking forward to seeing the guys and getting to know them more," Stack added. "We'll have our final training camp (in the Spring) before Brazil for Deaflympics."
---
A little background on Deaf Team USA, soccer, as with other team sports played with deaf participants, dates back to the founding of each sport; in the case of soccer, in England, the first organized game between deaf teams was played in 1871. However, United States participation in international soccer came along rather recently.
International organized deaf sports dates back to the formation of The Comite International des Sports des Sourds, founded in Paris, France on August, 1924; in the United States, the American Athletic Union of the deaf was formed in 1945, with the name being changed to the USA Deaf Sports Federation in 1997.
In 1965, the United States first entered a men's team in the Deaf Olympics, hosted by the United States, The USA team was 10th out of 10th teams. The United States has entered teams in most international deaf sports events since.
The Women's team formed to participate in the first Deaflympics in Australia, in 2005, and took the gold medal. The men's team was 9th out of 16 teams.

Riverhounds MF Kenardo Forbes
Subscribe to PGH Soccer Now