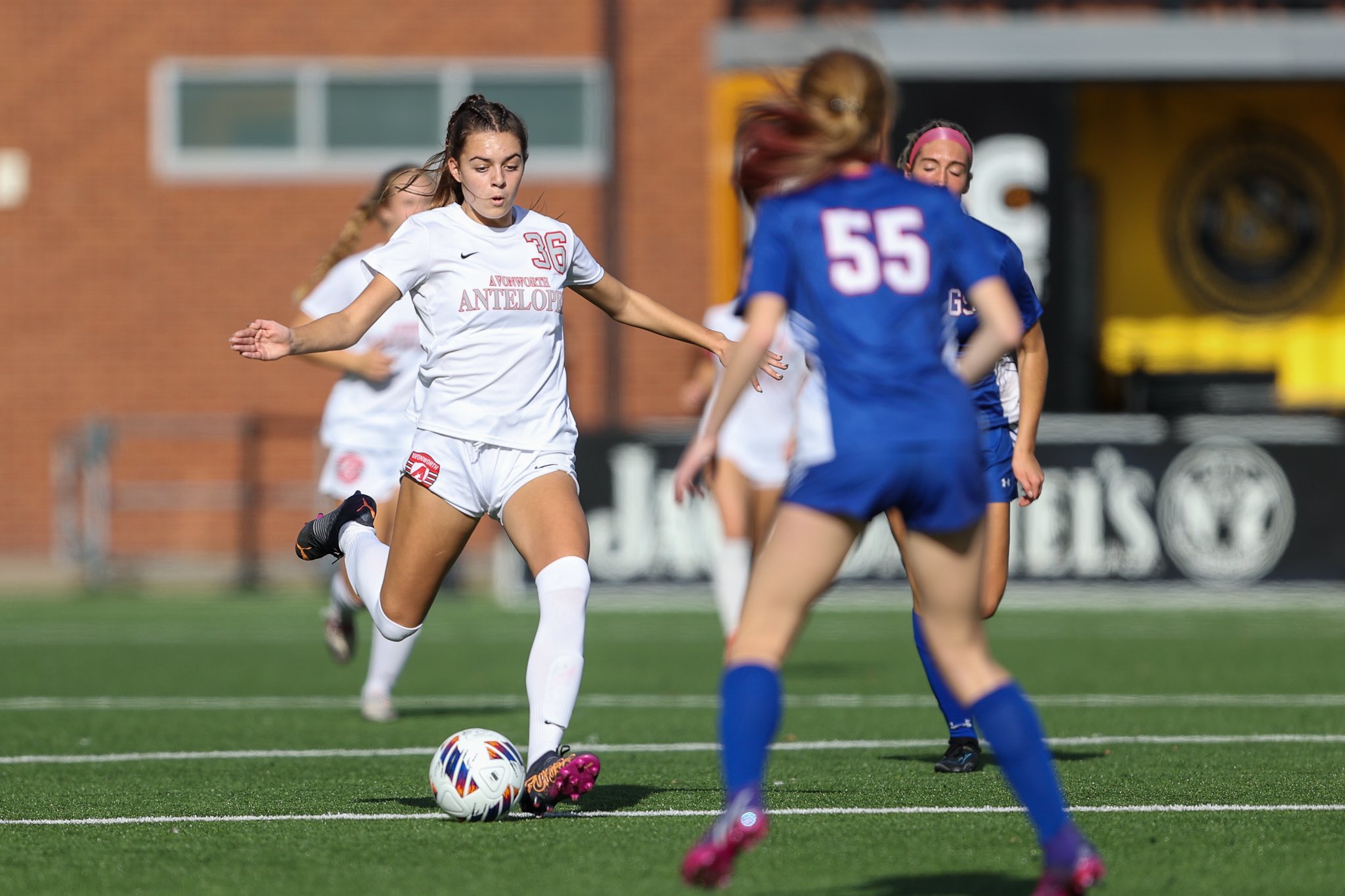 As the high school girls soccer season prepares to officially start up in Western Pennsylvania this week (first games are set to be played on Friday), we are pleased to share Preseason Players to Watch list for the 2023 season by classification.
These are preliminary lists based mostly returning players who earned All-WPIAL honors in the 2022 season and those who landed on the Moe Rosensteel Award watch list.
The big story in Class 2A last year, once again Avonworth overcame lower seeding and hiccups in the regular season, then turned things up a notch to win its second consecutive WPIAL title.
As always, we look forward to seeing many other players develop and come to the forefront of our attention during the course of the 2023 season.
We look forward to another season of coverage on Pittsburgh Soccer Now, which will culminate with the WPIAL Playoffs including the return of the Finals for each of the eight Boys and Girls classifications at Highmark Stadium in early November and the PIAA (State) playoffs which will follow.
---
WPIAL Girls Soccer – Class 2A
Section I
Section II
Section III
Section IV
Ambridge
Apollo-Ridge
East Allegheny
Brownsville
Avonworth
Burrell
Ligonier Valley
Keystone Oaks
Beaver
Deer Lakes
Mt. Pleasant
McGuffey
Central Valley
Freeport
Southmoreland
Shady Side Academy
Hopewell
Highlands
Woodland Hills
South Park
North Catholic
Knoch
Yough
West Mifflin
Quaker Valley
Valley
---
Defending champion: AVONWORTH
Avonworth wins the WPIAL 2A Girls title again with a star performance from Fiona Mahan
Runner-up: MT. PLEASANT
---
Girls Class 2A Players To Watch 
**Also on the Moe Rosensteel Award Watch List 
Section 1
Gianna Babusci, Sr., F, Avonworth
Lilia Battalini, Jr., F, Beaver;
Sydney Chontos, Jr., MF, Beaver;
Lily Karsman, Sr., MF, North Catholic;
Gillian Kennedy, Sr., D, North Catholic;
Rylee Kumer, Sr., GK, North Catholic;
Fiona Mahan, Jr., MF, Avonworth;
Lauren Mealie, Jr., D, North Catholic;
Mia Modrovich, Jr., D, Quaker Valley;
Eden Schleis, Sr., D, Avonworth;
Simone Sharpless, So., MF, North Catholic;
Minah Syam, Sr., MF, Avonworth;
Section 2
Brooke Galcik, Sr., F, Knoch;
Brooke Cacurak, So., D, Deer Lakes;
Andi Householder, Sr., MF, Burrell;
Miley Kariotis, Jr., F, Burrell;
Brooke Kostyak, Sr., GK, Deer Lakes;
Peyton Los, So., F, Freeport;
Kylie McCoy, Sr., F, Deer Lakes;
Maggie Nesko, Jr., MF, Burrell;
Macrina Robb, Sr. MF, Knoch;
Brittany Schindler, Sr., MF, Deer Lakes;
Sophia Yard, Sr., F, Apollo-Ridge
Section 3
Maddie Barrick, Jr., MF, Mt. Pleasant
Morgan Gesinski, So., F, Mt. Pleasant;
Riley Gesinski, Sr., MF, Mt. Pleasant;
Rylin Bugosh, Jr., F, Mt. Pleasant;
Maggie Piper, Sr., D, Mt. Pleasant;
Emma Reyes, Sr., F, Woodland Hills;
Laurel Rummel, So., GK, Mt. Pleasant;
Section 4
Ainsley Chu, Jr., MF, Shady Side Academy;
Cooper Danforth, Jr., MF, Shady Side Academy;
Lucille McCargo, Jr., MF, Shady Side Academy;
Kayla McCullough, Sr., MF, Keystone Oaks;
Emily Mihelcic, Jr., D, South Park;
Sadie Navid, Sr., MF, Shady Side Academy;
Ella Van Norman, So., MF, Shady Side Academy;
Taylor Vargo, Jr., F, South Park

Riverhounds MF Kenardo Forbes
Subscribe to PGH Soccer Now