Riverhounds SC 1, Ottawa Fury FC 0
In-Game Updates
The Riverhounds SC conceded possession, three corner kicks and a close range free kick in the first twenty minutes of action against Ottawa.
It didn't matter.
In the 21st minute, after a Christiano Francios run deep to the end line set up a corner kick, the Hounds struck on a long corner sequence which they kept the ball alive.
Francios delivered the corner that connected with defender Joe Greenspan, who's hard driving header was saved by Maxime Crepeau.
The Hounds extended the play.
Francois collected the ball after Ottawa weren't able to clear, then sent a very high ball over the box that Todd Pratzner was able to redirect back to center of the box.
That's where Hugh Roberts was to head it into the back of the net.
This is what they call perseverance, friends. #OTTvPGH pic.twitter.com/BOUQc6twLe

— USL (@USL) July 8, 2018
The first half ended with Pittsburgh in control, including possession (58-42%), duels (54-46%) and shots (3-1, with 2-0 advantage on shots on target). Both shots are target, those headers, came in the same sequence.
Hounds are set up mostly in a 3-5-2. The back three, with help from two holding midfielders, Thomas Vancaeyezeele and Kenardo Forbes along with wingers Jordan Dover and Andy Lubahn are keeping most of the lanes into the box sealed. Most of Ottawa's advances have been wide along with a few attempts over the top that were snuffed out pretty easily by the center backs.
Early in the second half, Neco Brett had this look.
Juuuuust a bit high. #OTTvPGH pic.twitter.com/3avVXlegjS

— Pittsburgh Riverhounds SC (@RiverhoundsSC) July 8, 2018
After receiving a nice lay off from Francois, Andy Lubahn unleashed a shot from close range on the left side of the box that Crepeau had to make a quick reaction save.
The Hounds conceded more possession in the second half, but appeared to be in command of the match limiting Ottawa's chances throughout with a few exceptions.
One of those opportunities for Ottawa came in the 47th minute after a deep run into the box and centering ball into the goal box area by Adonijah Reid the ball deflected off Greenspan by the near post. Even though Greenspan was facing the goal, the ball circled away from goal.
The Fury also made things interesting in stoppage time when late sub Steevan Dos Santos  right footed shot from a difficult angle was saved in the center of the goal by Hounds keeper Dan Lynd, who posted his ninth shutout of the season.
Hounds Starting XI
GK – Dan Lynd 
D – Todd Pratzner, Joe Greenspan, Hugh Roberts
MF – Andy Lubahn, Jordan Dover, Kenardo Forbes, Thomas Vancaeyezeele, 
F –  Christiano Francios, Neco Brett, Romeo Parkes 
available subs
Mike Kirk (G), Tobi Adewole, Kay Banjo, Dennis Chin, Mouhamed Dabo, Noah Franke, Ray Lee
for good measure, here's Ottawa's starting line-up.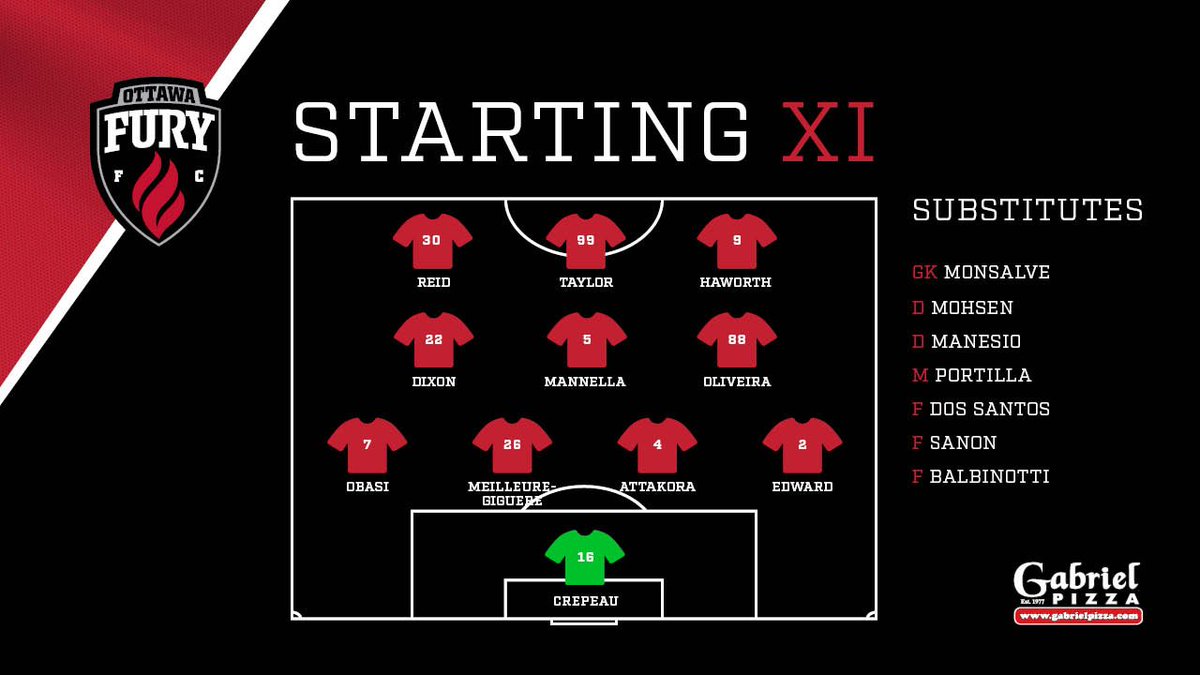 PREVIEW
Pittsburgh Riverhounds SC (8-1-7, 31 points) at Ottawa Fury FC (6-7-3, 21 points)
July 8, 2018 – 1 p.m. – TD Place
FOLLOW: 
Twitter:  @pghsoccernow | #OTTvPGH
KEY STORYLINES
• The Riverhounds SC look to continue to keep rolling — after winning four of the last five as they're staying right near the top of the USL Eastern Conference they now travel to Ottawa for what will be a difficult match against at team that's playing much better and will be difficult to score against.
• The Hounds climbed higher in the standings after a 2-0 win on Wednesday in the Annual July 4 match at Highmark Stadium. Despite the positive result, it was anything but an ordinary Holiday evening as the match was delayed more than three hours.
• With FC Cincinnati and Nashville SC playing to a 0-0 draw on Saturday, with a win on Sunday, the Hounds (31 points) could move to within one point of front-running Cincy (35 points). The Hounds won't play again until a home match vs Charleston on Saturday, July 21, so expect to see Head Coach Bob Lilley and his staff hold nothing back with the line-up selections, although Kevin Kerr has been listed a questionable on the injury report (see below).
• The Hounds have been solid enough this season for the most part to avoid any letdowns against opponents with inferior records. Ottawa have won three of its last four at home but they haven't been home since June 2. In the past four weeks they've played in North Carolina, Atlanta, New York, Cincinnati and ending the trip with an impressive 1-0 win on July 4 in Indianapolis against the Indy Eleven. Despite the tough schedule, the Ottawa side has gathered seven crucial points with a 2-2-1 run on the road their last five games.
• The tactical match up will be a battle between two teams that have been stellar defensively. Ottawa consistently implores a 4-3-3 formation, while the Hounds have tended to go with three center backs, especially on the road. Lilley has been using both Neco Brett and Romeo Parkes in the line-up, he even admitted that he's still willing to tweak things here and there in each game. Both teams played on Wednesday, so line-up selections may see some tweaks. One player to keep an eye out for, who was included on the 18 players on the lineup card on Wednesday, might be Dennis Chin, a former USL golden boot winner, who has yet to seen any significant league minutes thus far this season. Even if he doesn't start, Brett played a full 90 on Wednesday, and Parkes was pulled after 60 minutes after sub par performance.
Here's my predicted Hounds starting XI:
GK – Dan Lynd 
D – Todd Pratzner, Joe Greenspan, Hugh Roberts
MF – Andy Lubahn, Ray Lee, Mouhamed Dabo, Kenardo Forbes, Thomas Vancaeyezeele, Christiano Francios,
F –  Neco Brett
• The Hounds beat the Fury in their encounter earlier this season, 1-0, at Highmark Stadium on April 14 — thanks to a goal from defender Tobi Adewole, his first, and only goal for the Hounds thus far this season.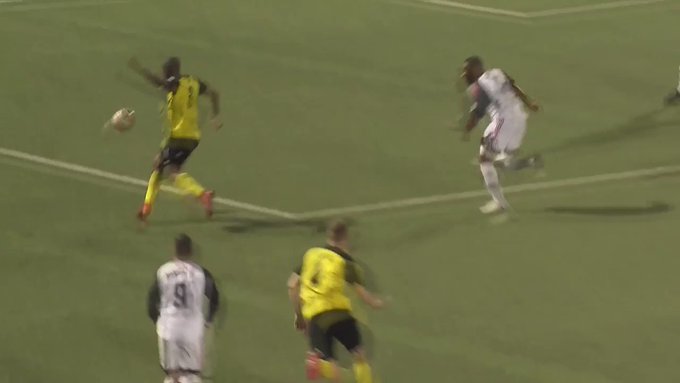 • Pittsburgh though has thrived in tough tests away from home, with five of its seven matches coming against teams with a .500-or-better record.
• Defense should once again be the star of the show on Sunday, with the Hounds running a streak of four straight games with a clean sheet. Registering a league-best 11 shutouts in total – three more than the next best team – Pittsburgh's current shutout streak spans 397 minutes.
More on Ottawa Fury FC
In addition to their busy travels and road schedule, the Fury had two victories against AS Blainville that helped them advance to the Canadian Championship semifinal series later this month against defending MLS champion Toronto FC.
Earlier in the season, our Riverhounds Rabbi, Mark Goodman filed this report on the Fury — and the most interesting thing about looking at this report – is to see how much this team has improved from where they were at that point in April.
Riverhound Rabbi Scouting Report – Ottawa Fury come to Steel Town with a lot to prove 
Since the loss to the Hounds, the Fury FC had an outstanding May — going the entire month without a loss. In fact, head coach Nikola Popovic was named USL Coach of the Month for leading his side to an undefeated record and extended shutout streak throughout the month that saw Ottawa move back into the race for the USL Cup Playoffs by going 4-0-2 without conceding a goal.
Introduced as Fury FC's Head Coach this offseason after he led the Swope Park Rangers to the USL Western Conference Championship a season ago, Popovic has significantly improved the team's defense.
In the Indy Eleven win, they took the lead on an Indy Eleven own goal in the 28th minute, then shut down the possession based Eleven. It was the eighth clean sheet of the season for goalkeeper Maxime Crépeau. Both Crépeau and the Hounds Dan Lynd are tied for second in the USL in this statistic, trailing Nashville's Matt Pickens who earned his ninth in a 0-0 draw with FC Cincinnati on Saturday at Nissan Stadium.
Hounds Injury Report
Kevin Kerr – questionable (Lower-body)
Ben Zemanski – Out (Lower-body)
Kyle Morton – Out (Lower-body
What they're saying about #OTTvPGH | #Riverhounds
"I'm proud of how we have played," Popovic said of his Ottawa squad that is playing at a high level after a stumbling early in the season. "All the effort the guys put it. This team is growing. It's 100 percent better than when we started.
"Pittsburgh is always a difficult team to play, but we have to have a good game (at home) and earn the three points."
Hounds coach Bob Lilley knows that a trip to Ottawa won't be an easy one.
????: Coach Lilley expects a considerable challenge tomorrow for the Hounds against an @OttawaFuryFC side experiencing a strong run of play as of late. #OTTvPGH pic.twitter.com/1Z8WKcv4xZ

— Pittsburgh Riverhounds SC (@RiverhoundsSC) July 7, 2018
Riverhounds Postgame: Russell Cicerone after brace vs Indy
Subscribe to PGH Soccer Now