At this point in the season, I've seen every team in the USL East between four and seven times. I've seen each team twice when scouting them for their match against the Hounds, and then another two or three times when scouting some other team, then the two times they played against the Hounds. Seven times.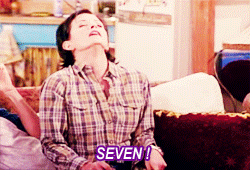 That means that I've watched a lot of FC Cincinnati. There isn't much to say about their formation or their personnel that I haven't already said. We played Cincinnati twice already this season, in April when everybody was still figuring stuff out, and again at the beginning of September. In those articles, I made fun of their name. I discussed their move to MLS. I complimented their general juggernaut-y-ness. I most definately analyzing and over-analyzed them.
The only thing I haven't really talked about is Cincinnati's signature food, Skyline Chili, which I've never had because I'm not from the midwest and I've never been to Cincinnati. But also because I sneer in the manner of an effete coastal snob when I'm told that a city's great culinary invention is a mixture of tomato sauce, kidney beans, and low-grade beef scrapple that can be found in a can in a rest-stop gas station for $0.79. I digress. Where were we?
Right, previewing FC Cincinnati. The quick summary is that FC Cincinnati is the best team in the league by a mile. They excel at every position and they've got depth to boot. At striker, they could start Danni Koenig, Emery Welshman, Fanando Adi or Jimmy McLaughlin, and get goals. Their midfield of Emmanuel Ledesma, Nazmi Albedawi, and (often) Michael Lahoud or one of the above strikers are all USL all-star-caliber players. At center back, they have three top-notch choices for two spots: Deikal Keinan, Forest Lasso, and Paddy Barrett. They usually play in a 4-2-3-1, but sometimes they play a 4-4-2 that will either look like a diamond or a 4-1-3-2.
Are they good right now? Yeah. They're on a 10-game winning streak that stretches back to August when they tied with Nashville SC. They haven't lost since May. That was 21 games ago. Are they good on the road? Yeah. They sport an 11-1-3 record on the road – that's better than their home record. Do they have weaknesses? Really, no. None at all. They are offensively dominant, they pass and possess very well, they are good in transition, and hard to break down defensively. Most teams that have survived FCC have employed tactics similar to the ones Bob Lilley has used: catch a lucky break, strike first, defend for your life, and hope you happen to be playing them on a bad night. The Riverhounds drew their first matchup 2-2 and lost their second game of the year 2-1 after grabbing an early lead on the road at Nippert Stadium.
It's worth mentioning that game states – the way teams adjust their tactics based on being level on goals, up a goal, or down a goal, might play a role here tonight. The Hounds do what most teams do when they get a lead – sit deeper, defend more, push fewer players forward. Cincinnati generally do not. They play every minute in roughly the same way – moving the ball around, holding possession, aggressively passing or running into gaps. You get no respite just after they score a goal. They immediately want another one. That's the place in which I might key on if I were coming up with a tactical approach for this game.
As much as the Hounds want to win this one for its regular season significance, that doesn't matter that much. Pittsburgh is neck-and-neck with Louisville City for the #2 spot in the USL Eastern Conference, and a win would be nice in that it'd give the team home-field advantage for the first round and conference semi-final round. However, finishing second only delays the point at which Pittsburgh must meet Cincinnati once again. Whether the Hounds will end of facing FC Cincinnati in the conference semi-finals or the conference finals isn't that important. To win USL Cup, any team in USL has to figure out how to beat FC Cincinnati. So watch this match closely.
Sounding Off on Soccer: Hounds survive tussle in Tulsa plus Open Cup talk
Subscribe to PGH Soccer Now