In yet another home match with the Riverhounds SC holding huge advantages in possession, they couldn't break through in the final third to create enough quality chances, losing to the Austin Bold FC, 1-0 on a warm Sunday evening at Highmark Stadium.
With the loss, Pittsburgh drops to 2-3-1 overall record for the season.
After the match, Hounds Head Coach Bob Lilley kept his players on the field for more than 20 minutes.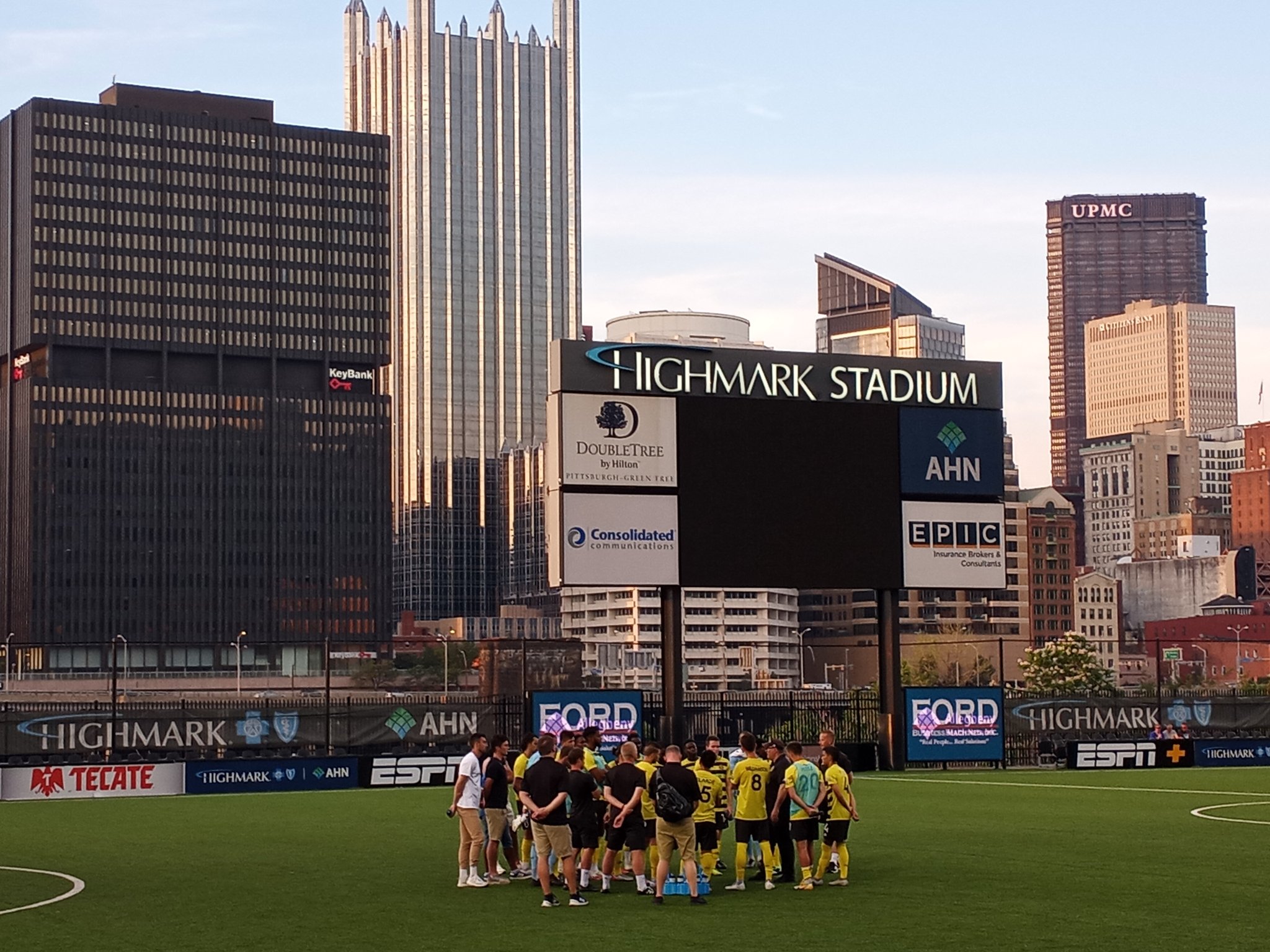 Lilley carried on, providing the media contingent after the match with a bold assessment of his team's shortcomings.
"You learn a lot in losses," Lilley said. "We're a bit in the woods right now. We're going to have to dig down deeper.  Everyone's going to have to be better."
Despite surrendering an early goal, just 53 seconds into the match, Pittsburgh owned 74 percent of possession, but came up short in being dynamic in the final third (only one shot on goal — coming late in the second half).
"I don't think we had enough fight. We didn't play with enough urgency," Lilley said. "We have to be more tenacious as a group. We're not winning loose balls. We can't be playing extra cautious. Until that changes, it will be difficult to get results."
We have full reaction from Lilley, veterans Kenardo Forbes and Russell Cicerone along with our Pittsburgh Postgame reaction show with John Krysinsky and Jordan Smith on Pittsburgh Sports Live.
Riverhounds MF Danny Griffin
Subscribe to PGH Soccer Now