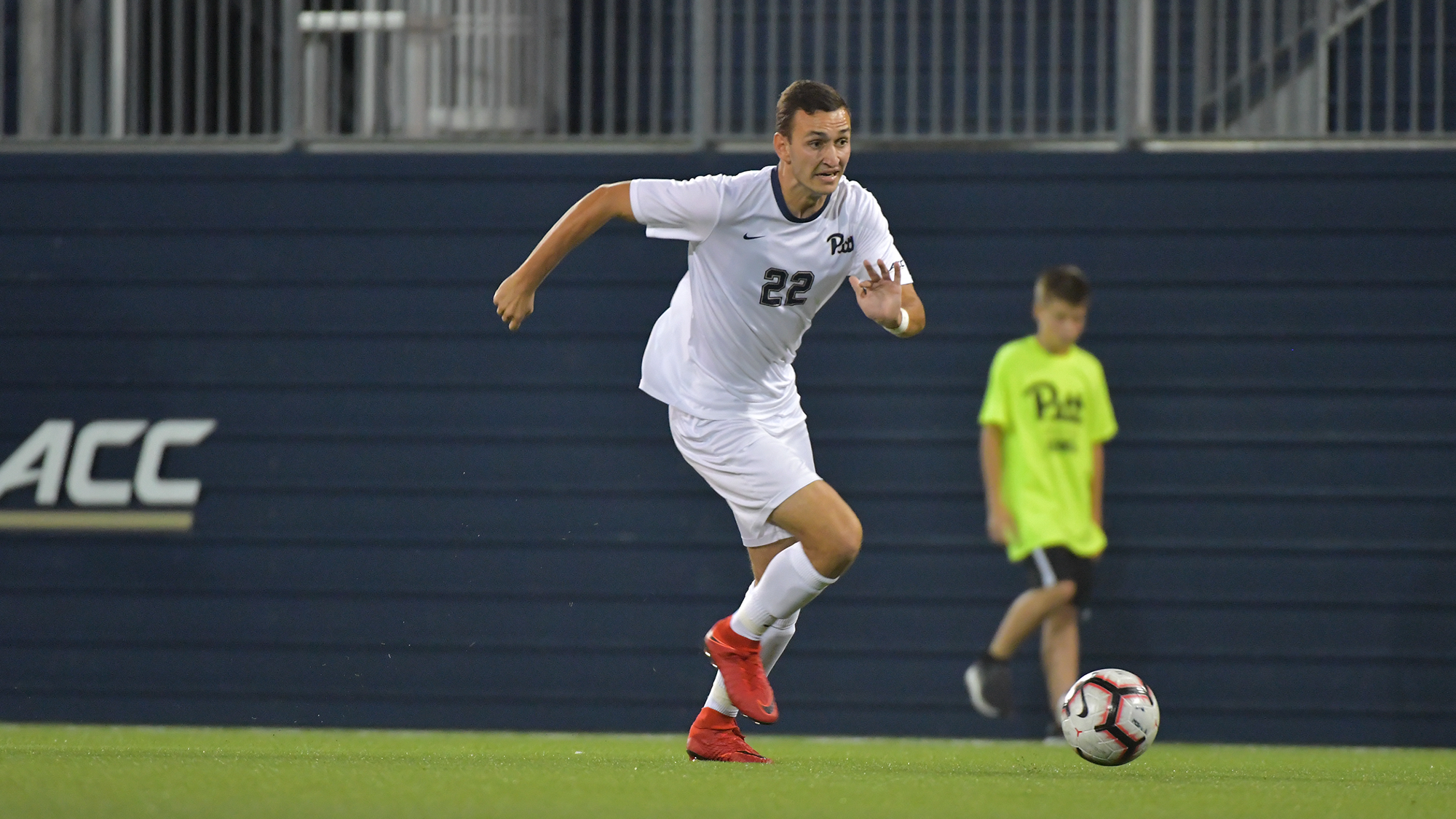 Riverhounds SC has signed defender Robby Dambrot to a one-year contract with a club option for 2023. The deal is pending USL and U.S. Soccer Federation approval.
Dambrot, 27, spent the past three seasons with Loudoun United FC. He moved into a full-time starting role in 2021 with 27 games played, and he was one of just five players to log more than 2,000 minutes last year for the Hounds' divisional foe.
A 6-foot-2 defender and native of Akron, Ohio, Dambrot signed his first pro deal with Loudoun midway through the 2019 season after finishing his college career at Pitt.
"We are excited to get Robby back to Pittsburgh with his ties to the area," Riverhounds head coach Bob Lilley said. "He is a left-sided defender who can get forward with pace and quality, and he has the size and ability to defend in our system."
Dambrot began his college career at Akron, where he was part of the Zips' 2015 team that reached the NCAA semifinals, before making the move to Pitt as a graduate transfer in 2017. He finished his career with the Panthers in 2018 and helped the team to its first win in an ACC Tournament game after taking a medical redshirt the prior season.
Pitt grads in the Pros: Wiedt and Dambrot sign for Loudoun United
Dambrot also has family ties in the Pittsburgh area; his father, Keith, is the head basketball coach at Duquesne University.
With the Hounds, Dambrot adds to an experienced back line that features returning players Mekeil Williams, Jelani Peters, Dani Rovira and Shane Wiedt, as well as newcomer Jesse Williams, as they prepare to begin preseason on Jan. 31.
PSN Takeaways: Signing of Robby Dambrot 
The last two announced defenders the Riverhounds SC have added to the mix have connections and ties to some of the returning back line players.
The addition of Jesse Williams brings the number of Trinidad and Tobago internationals on the Hounds roster to three, as he now joins fellow countrymen and defenders Jelani Peters and Mekiel Williams in Pittsburgh.
Now, Dambrot, a former teammate of Shane Wiedt at Pitt, Akron and Loudoun United FC, will now reunite with his for former teammate and buddy four the fourth time.
Outside of his tangible skills (size and ability as Lilley phrased) he is a proven solid two-way left back at this level. Having Dambrot and Wiedt on the pitch together again can only provide more promise that this back line could have a head start in building excellent chemistry and cohesion.
This addition also provides the Hounds with another reliable durable player who's been through the rigors of a long USL Championship campaign, as Dambrot started 27 matches and playing more than 2,000 minutes in 2021.
He'll definitely be making his case to be a regular starter on the left side.  Last year, Dambrot had an assist with 13 key passes and six successful crosses.
Hounds 2022 roster (players announced as of Jan. 18)
Goalkeepers (0) — None
Defenders (7) — Ezra Armstrong, Robby Dambrot, Jelani Peters, Dani Rovira, Shane Wiedt, Jesse Williams, Mekeil Williams
Midfielders (2) — Kenardo Forbes, Danny Griffin
Forwards/Wingers (5) — Russell Cicerone, Albert Dikwa, Alex Dixon, William Eyang, Dane Kelly
Projected Depth Chart 
Riverhounds MF Danny Griffin
Subscribe to PGH Soccer Now